Welcome to our First Ever Virtual Open Evening! 
Wednesday 30 September 2020, 6.30pm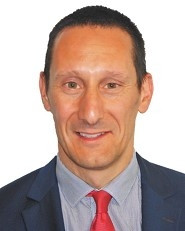 Welcome to our virtual open evening and thank you for taking the time to explore our school.  It is unfortunate that we are unable to meet in the traditional open evening setting due to the current circumstances, but I hope you will find the links below useful in getting to know key staff, in hearing from our students, and most importantly, providing an insight in to what makes our school a caring and unique environment where students can make progress.
I appreciate that some families will have further questions and / or may still wish to visit thew school. If this is the case, please contact the school via email (office@hobart.org.uk) outlining any questions you have or the nature of your enquiry.  Alternatively, please call 01508 520359.  We look forward to supporting you in whatever ways we can as the next part of your child's educational journey approaches.
Mr Ross Li-Rocchi Head of School, Hobart High School
---
---
Watch our videos
---
Welcome from Head of School, Mr Li-Rocchi
---
Students from Year 7, Year 10 and Year 11 share their experiences
---
Introductions from the Assistant Headteachers
---
Introduction from Head of Year 7 and SENCO lead 
---
Q&A answer session from the Head. "Frequently Asked Questions"
---
Click an image to scroll through for a tour of our school slideshow